Earlier this week, it was reported that a baby with two faces was born to a young couple in rural northern India. Lali, born last month in a normal delivery, has a condition known as craniofacial duplication. Diprosopus is well-documented in the literature, but the number of cases in which the diprosopic infant is complication-free is very low. Complications of this condition include anencephaly (the absence of a brain/skull cap), upper gastrointestinal organ malformations as well as cardiac abnormalities.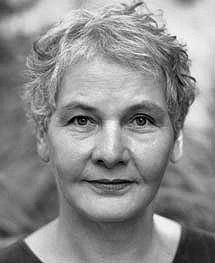 How does something like this happen?, you might wonder. Recall that there is a series of genes in our genome known as homeobox (Hox) genes, responsible for the basic body plan. These genes are present in animals, fungi as well as plants and have been highly conserved in each of these kingdoms over time, with only slight modifications. The set of Hox genes (located on chromosome 7) in humans responsible for determining placement and size of facial features is known as the Sonic Hedgehog homolog (SHH).
The SHH genes were first discovered by Christiane Nusslein-Volhard and Eric Wieschaus, two researchers who studied embryonic development in Drosophila and whose work was rewarded in 1995 with a Nobel Prize. Along with Edward Lewis, a developmental geneticist, Nusslein-Volhard and Wieschaus discovered the set of genes responsible for segmentation of fruit fly bodies. These same genes are the ones responsible for proper placement and development of digits on human limbs, facial features, patterning of blood vessels, lung development and even brain development. How SHH regulates organogenesis is through production of a protein known as a ligand which binds to a certain protein on the cell's extracellular matrix. The concentration of the SHH protein that is produced determines the effects the protein has on the cells it affects. This is known as the French Flag model.
In Drosophila, if mutated, the SHH genes cause small spikes to form all over the body of the fly, hence the "hedgehog"-like appearance. The mutation of the SHH genes causes a loss of function so that the protein does not function as it should if it were normal, as many gene mutations do. In humans, if mutated, SHH genes cause multiple malformations of the head, brain and other organs whose organogenesis is controlled by the production of the SHH protein.
It is unknown whether or not Lali, the original subject of this post, has any other developmental abnormalities. Her parents have been quoted in the press as saying that she is behaving normally and that she does not need medical attention. However, doctors are concerned that Lali may have other developmental abnormalities that cannot be seen with the naked eye that require imaging technology to view, such as potential duplication of internal organs. Currently, Lali is able to see with all 4 of her eyes, hear with both of her ears and eat with both of her mouths. It is unknown (and may remain so) if she has two esophagi and two tracheas, as her parents refuse to allow Lali to be examined by doctors for other abnormalities.
Currently, Lali is visited by hundreds of people from her village as well as surrounding villages, as she is thought to be an incarnation of a Hindu goddess who also possesses two faces.
Isn't it interesting that something so small as the interaction of proteins on the cell's membrane can have such drastic consequences? How does Lali's condition illustrate to you the importance and relationship of genes to protein production and their role in development? What do you think about her parents' decision to disallow Lali to be further examined by medical professionals?